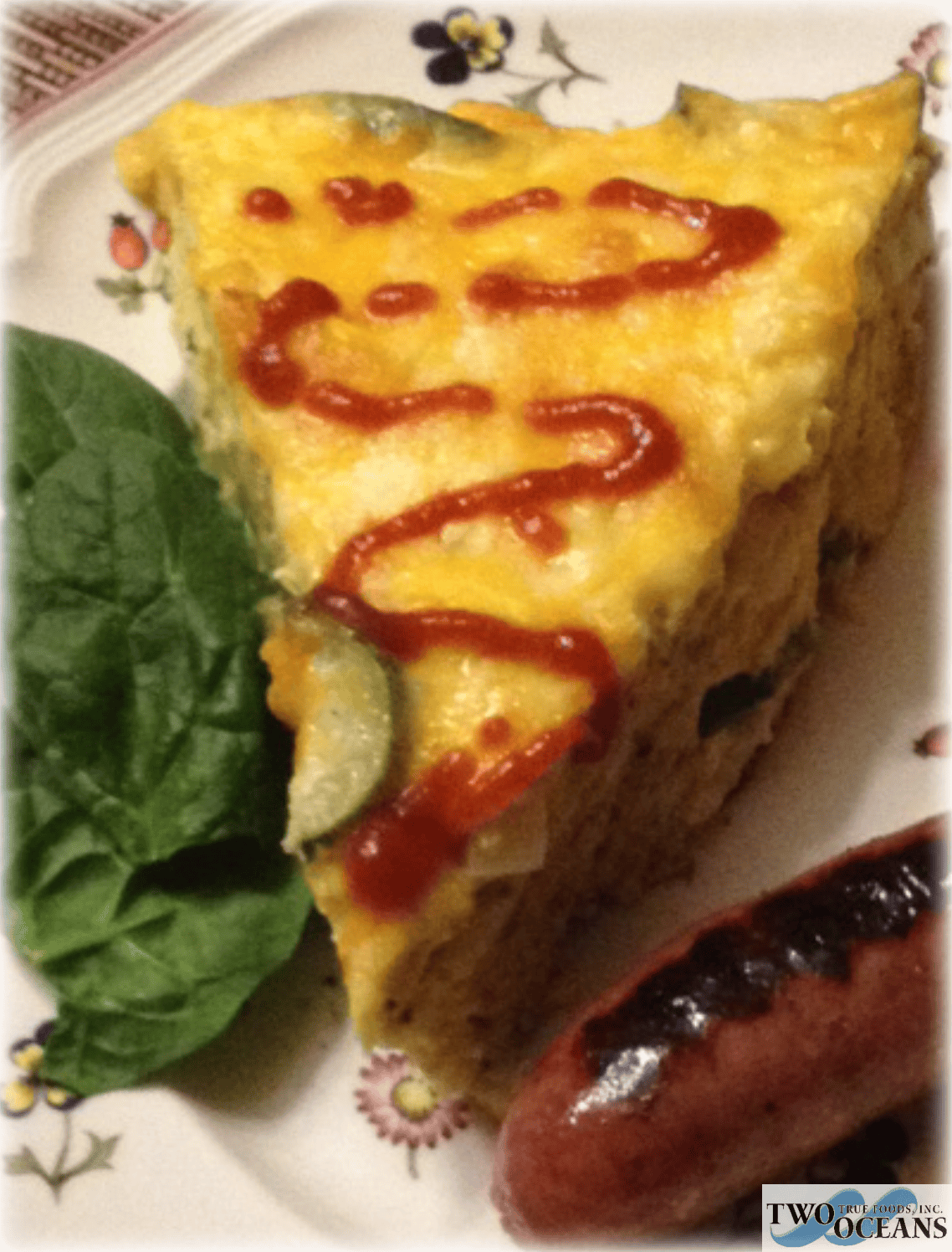 PREP TIME: 20 minutes
COOKING TIME: 30 minutes
Ingredients:
12 Carriage House eggs
1/4 cup whole milk
6 slices of bacon
1 medium onion
1 zucchini halved and sliced
1 tbsp. olive oil
1/2 tsp. salt (if using finishing-salt, do not add this salt to egg mixture) 1/4 tsp. black pepper
1/2 tsp basil, fresh or dried
Preparation:
Preparation: Preheat oven to 350 ̊. In a skillet or in the oven, prepare bacon to taste, pat dry of grease, chop coarsely and set aside.
Chop: onions and zucchini; saute in a 9" cast iron skillet until tender, add chopped bacon.
Pour: eggs into skillet with zucchini, onion, and bacon. Over medium heat scramble eggs until they are approximately halfway cooked. Remove from heat; cover with grated or crumbled cheese of choice: cheddar, three cheese, chèvre, or feta. (We also use wheat germ or flax seed meal for a crispier top.)
Place: skillet into preheated oven on a baking sheet to catch any drips and bake approximately twenty minutes or until eggs rise like a soufflé and are firm.
Remove :skillet from oven, slice the frittata like a pie. Sprinkle slice with finishing salt to taste, and serve with baked sweet potato fries, roasted Yukon Golds, Jack of Hearts® fish portion, and/or a green salad.