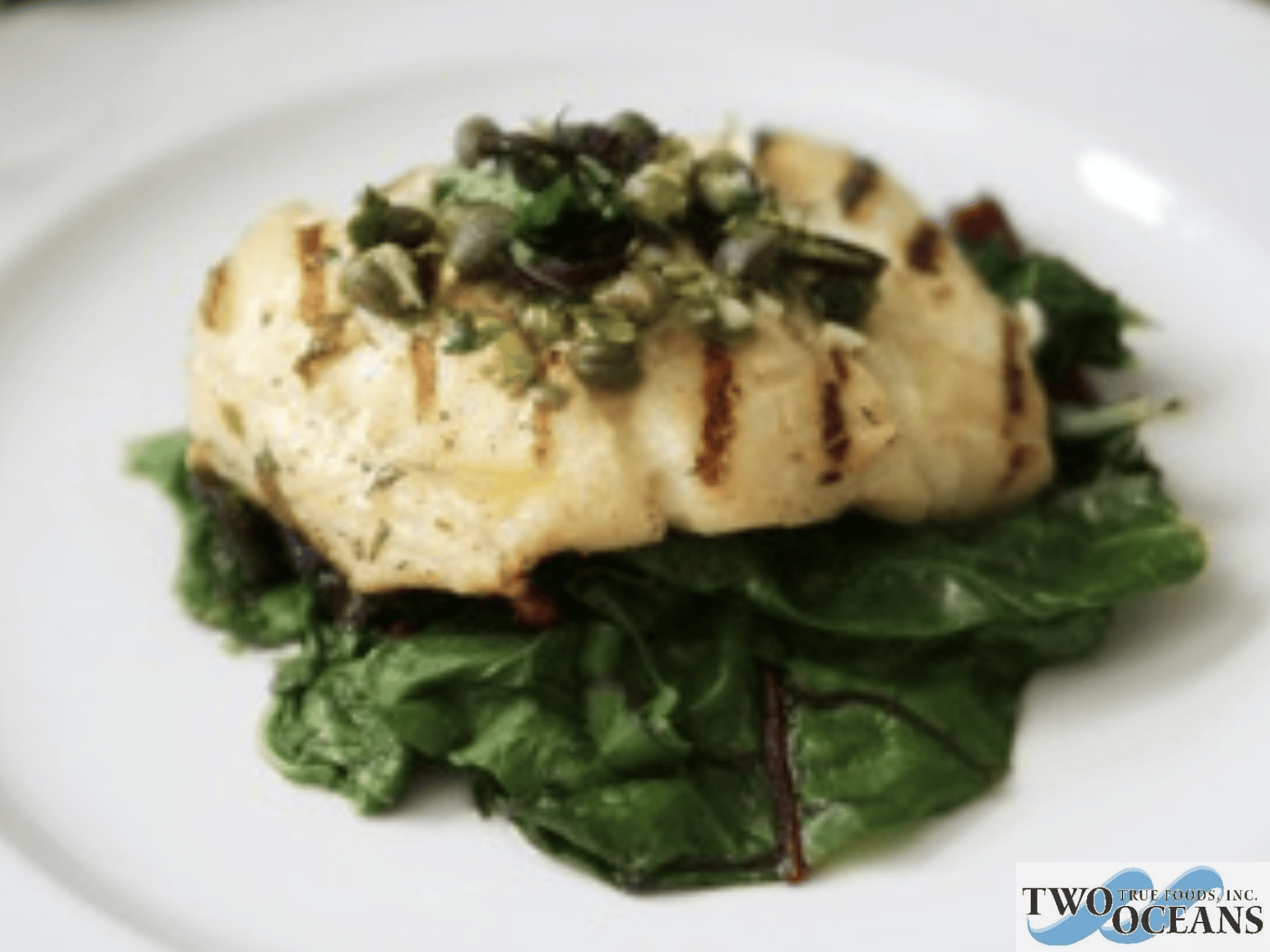 Ingredients:
2 tablespoons mustard
2 tablespoons extra-virgin olive oil
2 Jack of Hearts® halibut
salt
pepper
2 teaspoons fresh tarragon
capers for garnish
Preparation:
In a small bowl, stir together the mustard and olive oil. Lightly brush most of the mixture on both sides of the fish. Sprinkle with salt and pepper.
Prepare grill. Generously oil the grill rack. Place the halibut on the rack and grill for about 4 minutes. Turn the flash and brush with the remaining mustard mixture. Continue to grill just until the flesh starts to separate. (3 – 4 min)
Arrange on plates, garnish with tarragon and capers.