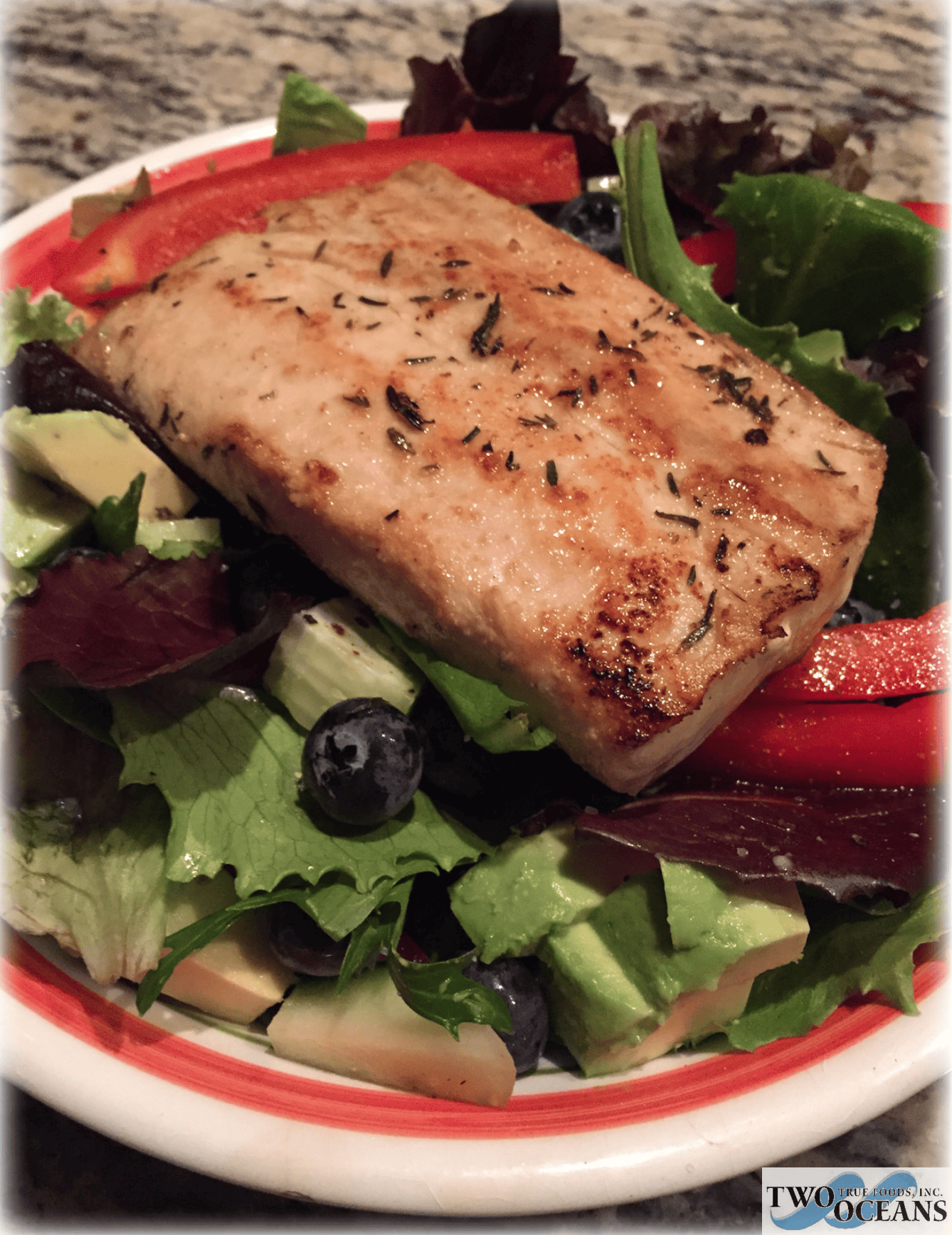 Ingredients:
Jack of Hearts® mahi mahi portion
Your favorite greens and salad additions (ours include combinations of spinach, arugula, blueberries, apple, onion, walnuts, pistachio-s and avocado and peppers)
Liz's vinaigrette
Preparation:
Season the thawed mahi with salt, pepper and thyme or be more adventurous and add a bit of Old Bay® and/or cayenne.
Sear the fish in olive oil & a bit of butter in a very hot pan for approximately three minutes per side. Cover the pan with a lid for the last two minutes. Rest the seared fish while you prepare the greens.
Serve in a shallow bowl on a bed of greens that have been dressed with the vinaigrette. Finish with a little squeeze of lemon juice.
Quick – Simple – Healthy – Delicious
An absolute staple in the Clark household!