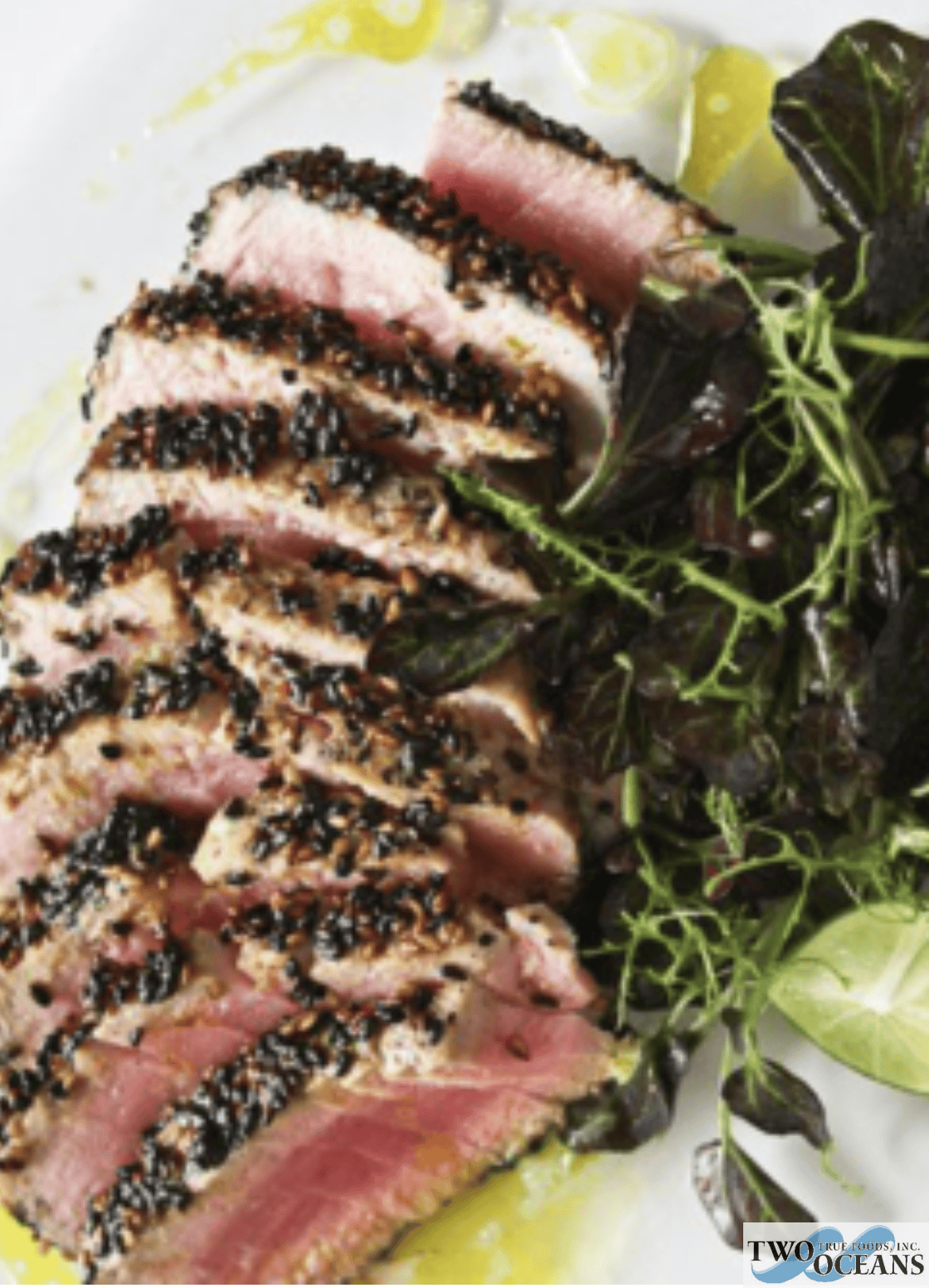 Ingredients:
1 tablespoon Toasted mixed sesame seeds
Salt
Freshly ground black pepper
1 tablespoon Olive oil, plus more for brushing the fish
1 tablespoon Butter
2 6-oz portions Jack of Hearts® Ahi Tuna
Fleur de sel
Preparation:
Brush the tuna pieces on all sides with olive oil. Season on all sides with salt and pepper and dip tuna pieces in the seeds, pressing to coat on all sides. Set aside. When ready to cook, heat 2 tablespoons olive oil, then add the butter. When butter foams, add the fish to the skillet. Let cook without moving the fish for about 1 1/2 to 2 minutes (until the sesame crust begins to crisp and brown). When the crust is golden brown, turn the fish and cook until the other side is golden brown and crisp, 2 minutes. Once the second side is browned, turn the portions on edge with tongs, to brown the remaining sides. Remove from heat and set aside. Fish will be medium rare at this point.
If you prefer fish more well done, place the pan with the fish in a 375 degree oven for another 3 to 5 minutes. To serve, slice each portion and place on bed of greens. Sprinkle with finishing salt, if desired.